About Barbara
Born and raised in shady Baarn, I played during my younger years in the woods next to our house. My parents bred Siamese cats, which stole my heart since those early years.
My father liked to make and develop pictures at home and my mother was a very well-known artist in painting. I also loved to watch her for hours when she was making the most beautiful dresses on her sewing machine for my sister and I on a Sunday afternoon!
As a 16 year old girl I made life-size acrylic paintings which were displayed in the school hall, and started a project 'de Habbekrats' with some colleagues at a youthcentre, where clothes were repaired and where I sold my handmade jewellery. Also my self-made (skai panther, or snakeskin) jackets were sold in t'Oortje, mostly to musicians. With my first camera, an Olympus Trip 35 I learnt how to capture interesting images step by step.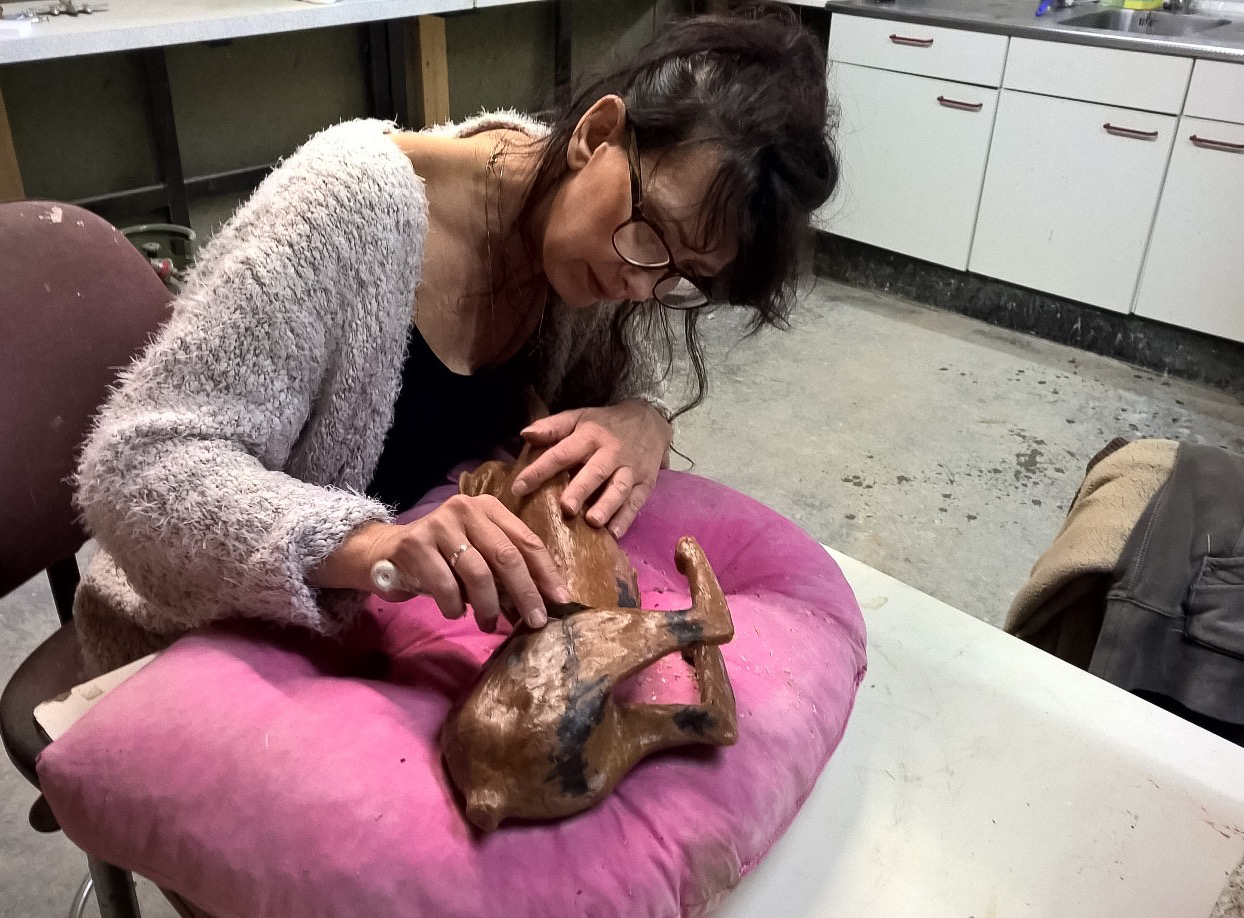 Unfortunately, I did not succeed in education, not even in an art class, due to bad dyslexia and a long illness at the time, which I suffered from the age of 17. Despite all of that I managed to work myself up from handy girl in a print shop to graphic designer and photographer in several respected studios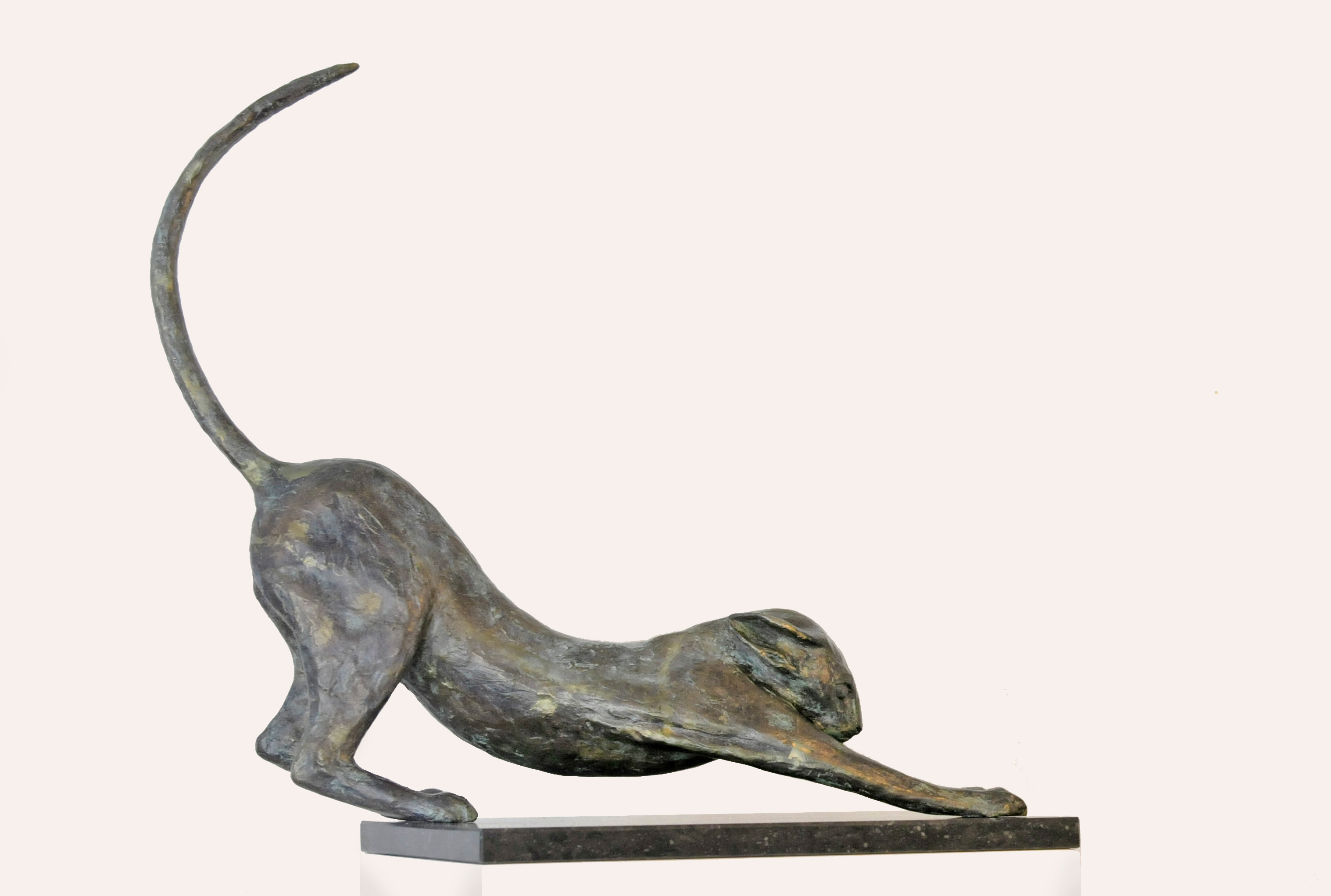 After years of working in fabulous advertising agencies again I became ill, this time life threatening.  Happily I made a good recovery from this, largely through the selfless help of my donor. An immense tragic personal loss on top of this resulted in years of vacuum for me. 
The purchase and "walkies" of a dog eventually got me outside again and I began to enjoy life a little more whilst photographing concerts, family (who wanted to be a model for a day), some weddings of acquaintances and animals in the house.
The idea of changing flat images into some more tangible ones arose in 2015. A voice inside me said I should go start moulding in clay to be able to cast in bronze later on. After a year of technical lessons I work entirely on my own initiative, just like in my photography.